How to Improve Your Vehicle's Fuel Economy
Seven tips for saving money at the gas pump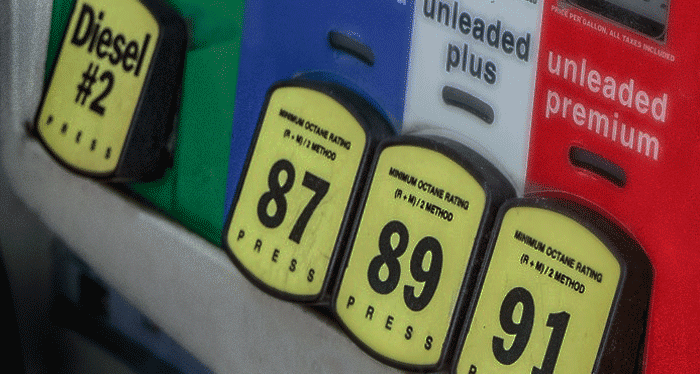 Has your vehicle been burning more gas than usual lately? Poor fuel economy can take a big bite out of your budget, and it's not great for the climate either. If you're looking for simple ways to improve your car's gas mileage and cut down on visits to the pump, start with these seven tips.
Track your mileage
Tracking your vehicle's gas mileage is an important first step toward improving its efficiency. If you notice a sudden decrease in fuel economy compared to the norm, this could also indicate a serious problem that needs to be fixed.
Ease up on the pedals
Taking a more measured approach to driving is one of the most effective ways to improve your fuel economy. Instead of accelerating suddenly in traffic or stomping on the gas pedal when the light turns green, increase your speed smoothly and predictably. If you stay alert to traffic patterns around you, it's easier to brake more gradually and avoid losing momentum.
Slow down
If you're in the habit of speeding, this could be negatively affecting your fuel economy. According to the U.S. Department of Energy, your gas mileage drops significantly the more your speed increases above 50 mph. So, if you stick to the 55 mph speed limit instead of going 65, or cruise at the 70 mph limit rather than driving 80, your restraint will pay dividends at the pump.
Reduce idling
Letting your vehicle idle for long periods of time in the parking lot or driveway is a major waste of fuel. Turning the engine off and turning it back on when needed is a far more efficient practice. Related to this, modern vehicles don't need to warm up in the winter before you start driving. Once your windows are clear, begin your trip and the engine will warm up en route instead of burning gas as it idles.
Remove heavy items
Are you carrying any unnecessary heavy items in your vehicle's trunk, cargo bay, or bed? It could be costing you at the gas station. Take an inventory of everything in your vehicle and remove what you don't need — the less extra weight you're taking on, the better your mileage will be.
Optimize your trips
Combining trips into one big outing instead of spreading them out over the week is an excellent way to make your travels more efficient. Doing this can reduce the miles you need to drive, and it also improves fuel economy by reducing the time your engine needs to warm up. If these options are available to you, you can also save on gas by telecommuting, carpooling, or changing your work hours to avoid stop-and-go driving in rush-hour traffic.
Have your fuel system cleaned
Your car can face lost acceleration, rough idling, and hesitation if deposits cause blockages to your fuel system. By having your fuel system serviced your car's performance will improve and you'll save money at the pump. Stop on in at your local Valvoline Instant Oil ChangeSM for a fuel system cleaning service that takes the same amount of time that it takes to get your oil changed. Our advanced detergents will deeply cleanse the system and remove deposits and dirt in your system to ensure your car runs at its best.
Whether your vehicle's gas mileage has been suffering lately or you just want to maximize its efficiency, following these tips will help you spend less and cultivate more environmentally friendly driving habits.