Car Maintenance Services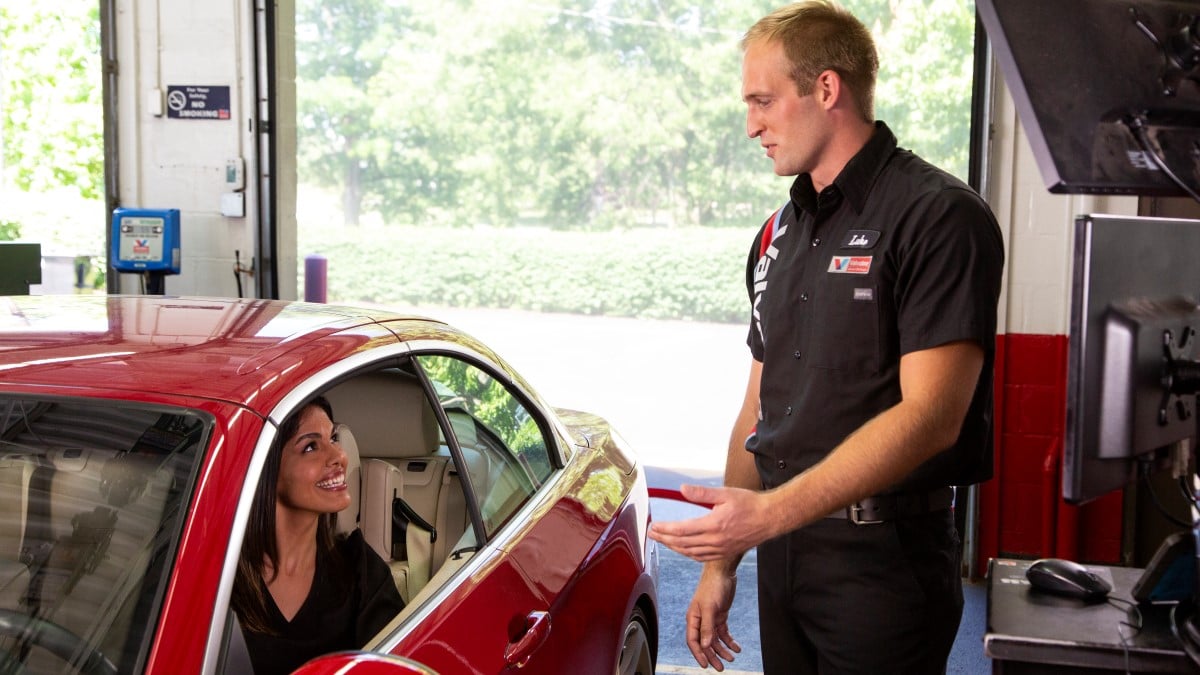 It takes a lot more than an oil change to help keep your car running its best. That's why Valvoline Instant Oil Change℠ provides services to help you maintain performance and avoid costly breakdowns.
Here are five good reasons to choose us for maintenance services:
We follow and consult manufacturer recommendations for your specific vehicle
We perform visual inspections for wear
Our technicians undergo 270 hours of training in an ASE-certified program
Often, we provide maintenance services at 20%-50% lower costs compared to dealerships1
Most services can be performed without you ever leaving your car
Have questions about the maintenance needs for your vehicle? Stop into your neighborhood location today. Find a location.
(1) Based on a survey of Dodge, Ford, GM, GMC, Honda, Kia, Mercedes and Toyota dealership national average pricing. Average savings on air conditioning recharge, automatic transmission fluid exchange, cabin air filter, differential, fuel system cleaning services, radiator fluid exchange and serpentine belt ranges from 20% to 50%. Excludes special offers and discounts.