How Long Do Vehicle Fluids Last, Anyway?
When to Change Your Car's Oil, Coolant, and Other Key Fluids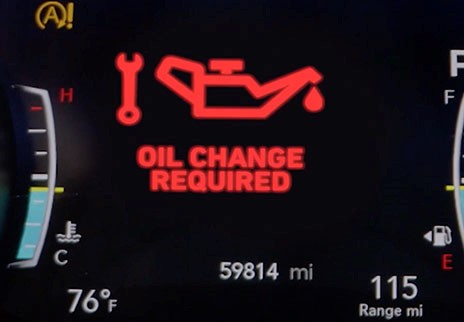 Vehicles rely on a wide variety of fluids to run smoothly and safely. All of these fluids need to be replaced at some point, but how often you need to change them can vary widely depending on your driving habits, the age of your vehicle, and its make and model. Here's a quick run-down of what these key fluids are and why they're important.
Engine Oil
Oil is the lubricant that makes sure your engine's parts operate smoothly instead of rubbing against each other. As oil ages, it can break down, become less effective, and collect dirt and particles that are harmful to engine parts. If you tow heavy loads, drive on rough roads, live in a hot climate, regularly drive in stop-and-go traffic, or make a lot of short trips, you should bring your car in for an oil change every 3,000 miles to make sure your vehicle runs efficiently and lasts as long as it can. If you rarely drive, your car's oil can go 5,000-7,500 miles between changes, but you should still change your oil at least once a year.
Regardless of how you drive, it's a good idea check the dipstick regularly to maintain your fluid levels and make sure your oil isn't getting dirty. If the oil is running low or appears dark or gritty, it's a pretty good sign that it's time for an oil change.
Transmission Fluid
Transmission fluid works to cool and lubricate your transmission and help the gears shift more effectively. This fluid can deteriorate over time and affect your vehicle's performance. So how often should you change this fluid? Older vehicles frequently required a transmission fluid change every 30,000 miles or so. However, some newer vehicles can go 100,000 miles or more with their original fluid. It's important to check your car manual to see what your manufacturer recommends, but your local Valvoline Instant Oil Change can help you figure this out if you're unsure.
Brake Fluid
Brake fluid acts hydraulically, helping you to stop more quickly when you hit the brakes. This fluid typically should be replaced every two years, but it's a good idea to have it tested regularly to ensure that it's not degrading or contaminated by moisture (which can cause brake components to corrode). If your brake fluid is going bad, have it flushed and replaced. Beyond that, consider getting a flush every 24 months or so.
Coolant
Coolant is an important fluid that keeps your engine from overheating or freezing. As it ages, it can become corrosive and hurt your vehicle's cooling system. To prevent this from happening, you'll need to periodically have the coolant tested, then flushed and replaced as necessary. Some vehicles need a coolant flush every 30,000 miles or so, while others can go much longer without a change. Your vehicle will burn through coolant much faster if you drive short distances frequently or drive in extreme weather.
Other Fluids
Electric power steering is becoming more common in newer vehicles, but some models still require power steering fluid. Consider changing this fluid about every 30,000 miles. 4WD and AWD vehicles also require differential and transfer case fluids, which are likely to need a change every 30,000 to 60,000 miles. Washer fluid doesn't typically need to be replaced, but you may need to switch to a type with a lower freezing point if winters are especially frigid where you live.
Staying aware of your vehicle's fluid needs is vital. Familiarize yourself with your owner's manual so you know when each fluid needs to be replaced, and be sure to have key fluids checked regularly by the experts at your local Valvoline Instant Oil Change. We're always here to help!