Protecting Your Car from the Summer Sun
Summer Sunshine Feels Great, but it's Not So Great for Your Vehicle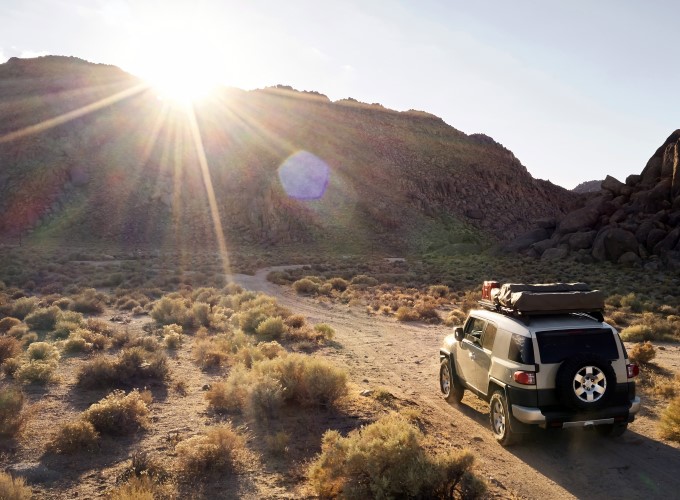 After a chilly winter, it feels pretty good to soak up the sun. But as good as summer sunshine feels, too much sunlight can have some dangerous effects on our skin. The same can be said for your vehicle. If you leave your car in direct sunlight for too long, it can hurt your car and might cost you money down the road.
Effects on the Paint
Just as too much sun exposure can harm your skin, ultraviolet rays will cause damage to your car's exterior over time. UV rays and excess heat cause paint to wear and fade, and too much direct exposure speeds up that process quite a bit.
Washing your car regularly isn't just a great way to make sure it shimmers in the sunshine — it can also help prevent paint damage. When you wash your ride, you remove small particles that can wear down the paint's finish and make it more vulnerable to sun damage. Regular waxing is also important because it adds a layer of coverage to protect the paint.
Effects on the Interior
Direct sunlight will also wear down the parts and pieces inside your vehicle. Too much sun can cause your dashboard, leather seats, and other surfaces to dry out and crack.
Like the exterior, one of the best ways to counter this damage is regular interior detailing. Wiping down your dashboard regularly to remove dirt and dust is easy and obvious, but you can also apply a glare-reducing protectant that helps safeguard your dash against sun damage.
If you have leather seats, leather conditioner will help prevent cracking and tearing that can be caused by sun exposure. Seat covers add further protection from the sun and can even help keep you feeling cooler in the summer months.
Effects on Windshield Wipers
Excessive exposure to the sun can also cause trouble when it comes to your windshield wipers. Too much direct sunlight speeds up the breakdown of rubber in your wiper blades, causing them to dry out, crack, and break. When wiper blades break down, they become less effective and can leave smears on your windshield.
The best solution for this is to stay on top of wiper blade replacement. In most cases, you should change out your wiper blades every six months. Replacing them once at the start of spring or summer and again in the fall or winter ensures that you'll have ideal visibility in all seasons. Wiper blade inspections are part of the complimentary 18-point safety check you'll receive during a full-service oil change at your local Valvoline Instant Oil Change, and replacement services are quick and convenient.
Effects on Your Battery
Too much sun and excessive summer heat can also take a major toll on your battery. Combine this with the extra strain that comes from using your air conditioner, and you may wind up with an ineffective or drained battery.
Most batteries last between three and five years, so you should definitely have yours checked if it's been a while since you replaced it. You'll get a complimentary battery test with your full-service oil change at your local Valvoline Instant Oil Change, and if a replacement is needed, our technicians can perform the job in as little as 15 minutes.
By parking in the shade, washing your car regularly, and using accessories like car covers and sunshades whenever possible, you can keep your car's interior and exterior cooler, healthier, and ready for plenty of summertime cruising.