The Importance of Maintaining Your Radiator
What Your Radiator Does and Why it Matters to Your Vehicle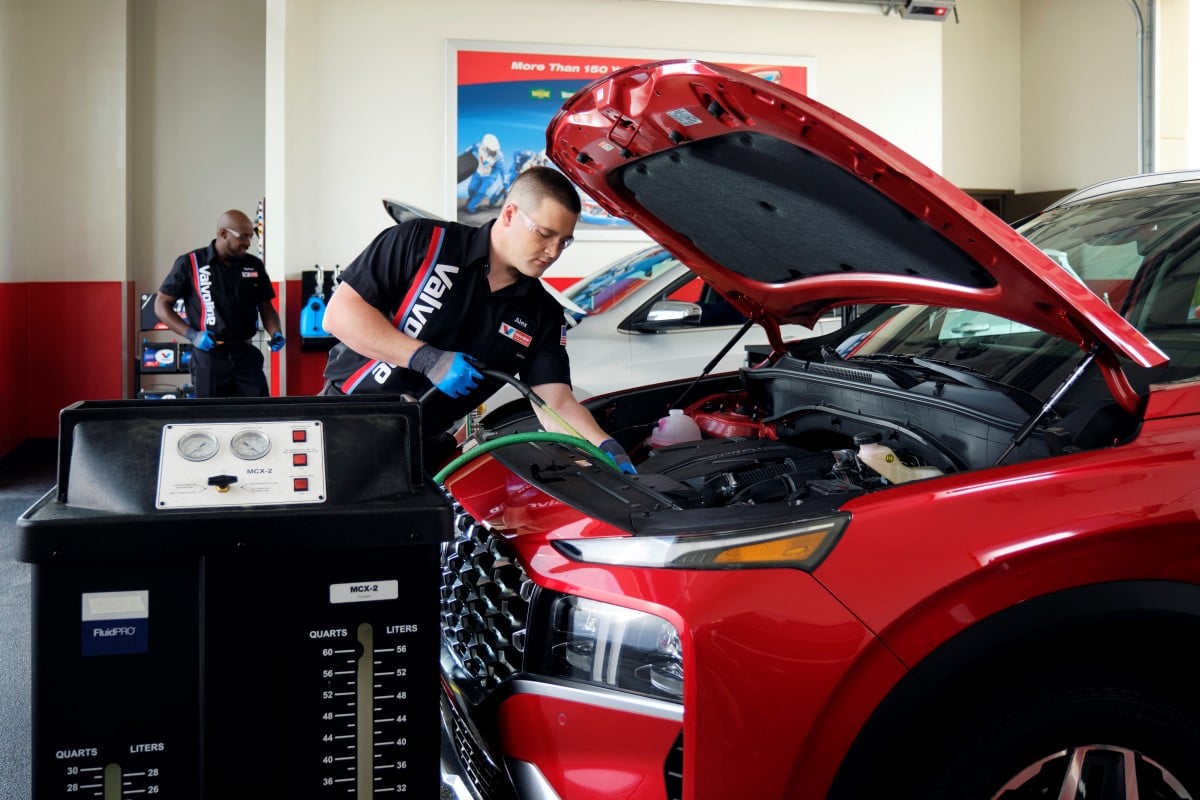 When it comes to keeping your vehicle healthy and running, your radiator is one of the MVPs. Knowing what a radiator is and what it does is important because it helps you understand just how important maintaining it truly is.
What is a Radiator, Anyway?
When your vehicle's engine is running, you'll notice that the hood gets hot pretty quickly. The radiator's main job is to help control the heat your engine creates and make sure the engine doesn't get too hot. It does this with the help of coolant, which circulates through the engine to keep temperatures level. As the coolant works its way through the engine, it absorbs heat and carries it back to the radiator via hoses. The liquid is cooled using air that flows into your vehicle through the grille, and then it's pumped back into the engine to do its job all over again.
What Happens if Your Radiator Fails?
If your radiator becomes clogged with deposits or gets a hole in it, it will quickly start failing and cause your engine to overheat. Running or driving your vehicle when it's overheating can have pretty awful results. You'll probably end up having to make expensive repairs or – in some cases – replacing the engine entirely. Given that possibility, maintaining your radiator is well worth the minimal time and cost it takes.
How Can You Keep Your Radiator Running Smoothly?
One of the easiest ways to take care of your radiator is to make sure your car has enough coolant. If your levels are low and there's no leak in your cooling system, add water to refill the reservoir. (Don't open your radiator valve cap if the engine is still hot, though! Steam and spatter can cause painful burns.)
You should probably consider having your coolant flushed on a regular basis, too. This process helps reduce deposit buildups in the radiator that can block coolant flow and cause major problems like rust and corrosion.
If you don't know whether you need a coolant flush for your vehicle, visit your nearest Valvoline Instant Oil Change, where you can get a free consultation from our certified technicians. If you need a coolant flush, our experts can perform the work in just 20 minutes and on average, you'll save up to 30-50% over a dealer on non-oil change services.*
*Based on a 2021 survey of Dodge, Ford, GM, GMC, Honda, Kia, Mercedes, and Toyota dealership national average pricing. Average savings on air conditioning recharge, automatic transmission fluid exchange, battery replacement, cabin air filter, differential, fuel system cleaning services, radiator fluid exchange, and serpentine belt ranges from 30% to 50%. Excludes special offers and discounts.