How Does Weather Affect Your Car's Oil?
Regular Oil Changes Help Vehicles Thrive, Even in Extreme Temperatures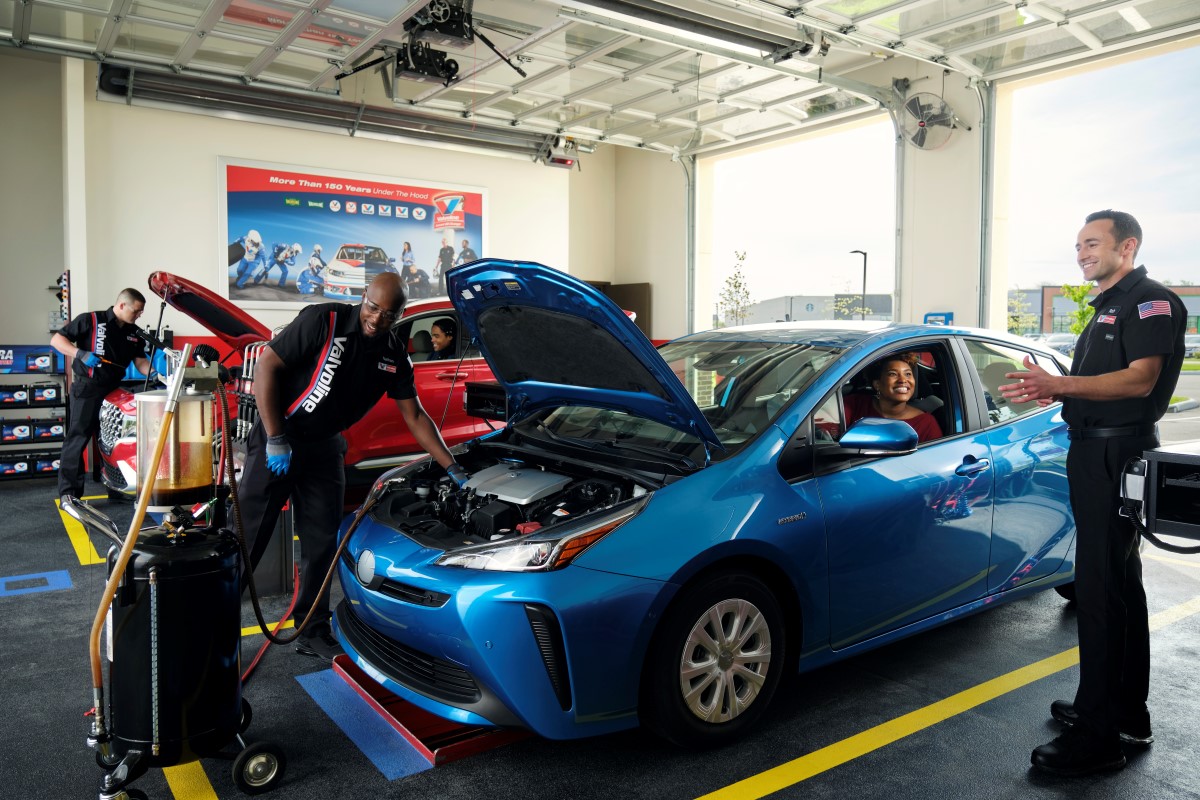 Once you've added new oil to your vehicle, it's easy to move on and forget it for a while. It feels good to check it off the list, right? It's a good reset. But if you live in an area that experiences stifling heat, bitter cold, or sometimes both, it's important to understand how extreme temperatures can affect your oil and your engine's performance.
What Does Viscosity Mean?
Viscosity is one of those intimidating words that you hear occasionally in commercials, but it basically refers to an oil's thickness. High-viscosity oil is thicker and flows more slowly, while low-viscosity oil is thinner and flows quickly. Cold temperatures can cause oil to become much more "viscous." When this happens, the oil moving through an engine slows down, which makes the engine work harder and strains the vehicle's battery. When oil is too thick, it can also extend the engine's warm-up time, make it less efficient, and sometimes cause damage to the engine. Extreme heat, on the other hand, lowers the oil's viscosity and makes it too thin to fully lubricate the engine's parts.
Multi-Viscosity Oil to the Rescue!
Many vehicles used to require different types of oil for different seasons — lower viscosity for winter and higher viscosity for summer. However, most modern cars use a multi-viscosity oil. This means you don't need to worry about switching types of oil when the seasons change. Multi-viscosity oil is meant for year-round use, running thinner when temperatures are colder and thicker when the weather warms up.
What Kind of Oil Should You Use?
The best way to figure out what kind of oil you should use is to find your owner's manual and look up the type of oil that's recommended for your particular model. Choosing the right oil will help your engine run efficiently no matter the temperature. If you're missing your owner's manual or have questions about what it recommends, a Valvoline Instant Oil Change professional can help you figure out the best choice for your vehicle's oil.
Avoid Weather Woes with Regular Oil Changes
Even if your vehicle uses multi-viscosity oil, it's still important to stick with a regular oil-change schedule to avoid weather-related problems. Your oil might be designed to work well when the temperature changes, but it will still break down and become less effective over time. In the winter, worn-out oil won't pump as easily or warm up your engine as quickly. In the summer, heat can break down older oil, causing it to leave deposits on the engine, clog passages with sludge, and do a poor job of lubricating and cooling the engine. Either extreme can reduce the lifespan of your vehicle if you're not changing your oil regularly.
The good news? Fresh oil can avert all of these issues. Using the right type of oil and changing it regularly is the best way to protect your vehicle's engine from extreme cold or heat. If you have any questions about your vehicle's exact oil needs, be sure to consult a certified technician at your local Valvoline Instant Oil Change. They're always glad to help!