What to Know About Your Wiper Blades
A Guide to Wiper Blade Care and Replacement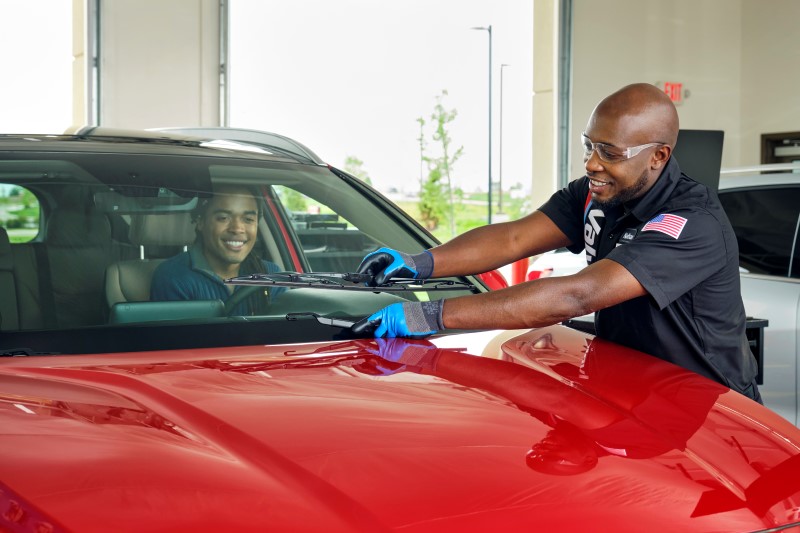 Most of us are probably ready for springtime by now, but we still have some winter left to go. Winter is an especially tough time to keep your windshield clear, but it's also an important time to pay attention to your wipers' upkeep. It's often easy to take your vehicle's windshield wiper blades for granted – at least until they stop working well and you can't see the road clearly. Fortunately, you can prepare for the next rain shower, snowstorm, or slush-filled commute by learning when to replace your wiper blades — and knowing how to care for them.
Clearing Things Up: Wiper Blade Parts
Most windshield wiper blades have a couple main components. The rubber edge (or blade) is the part that comes into contact with the windshield and clears away water, snow, or dirt. It connects to a frame, typically made of metal, with a pivot that keeps the blade at an effective angle against the windshield. The frame locks into the wiper arm, which applies pressure to the blade to keep it in contact with the windshield.
Choosing the Right Wiper Blades
Although most wiper blades share common features, wiper specifics and quality can vary greatly from model to model. Different vehicles require different wiper lengths and sizes. There are also a variety of attachment types for connecting and locking the blade to the wiper arm. If you're not sure which wiper blades will fit your vehicle, you can usually find the details in the owner's manual. But if you have your wipers replaced at your local Valvoline Instant Oil Change, our technicians will know exactly which ones to install.
Signs You Need New Wiper Blades
Occasionally, your vehicle's wiper blades will wear out and you'll need to replace them. Some wiper blades can last as long as two or three years, but you'll probably need to replace them more often — maybe even seasonally — if you live in a region that sees a lot of weather variation. Whatever their age, be sure to check your wiper blades every so often to make sure they're still in good shape. If the rubber edge is torn or cracked, the frame is bent, or you see any other signs of deterioration, we can replace them at your Valvoline Instant Oil Change.
You'll also want to keep your eyes — and ears — open for problems with how your wipers operate. If the blades are streaking your windshield instead of clearing it off, it's probably time to change your wipers. A chattering sound could indicate a bent frame, while a squeaking sound could mean they're starting to wear out. Worn wiper blades can eventually damage your windshield and create safety issues, so don't delay if you see or hear any warning signs.
Caring for Wiper Blades
Caring for your wiper blades can help them last longer and operate more effectively. During the winter, try to remove ice or snow on your vehicle's windshield before you turn on the wipers in order to reduce wear and tear. It's also a good idea to wash your wipers every so often, especially if they're covered in dust or dirt or haven't been used in a while. Finally, give your blades a break by keeping your entire windshield clean and making sure the wiper fluid reservoir stays full.
By maintaining your wiper blades and installing fresh ones when necessary, you can improve your safety and visibility while driving. You'll also enjoy peace of mind knowing that they'll will work properly when you need them the most.