Keeping Your Ride Up To Date Will Keep It Running Smoothly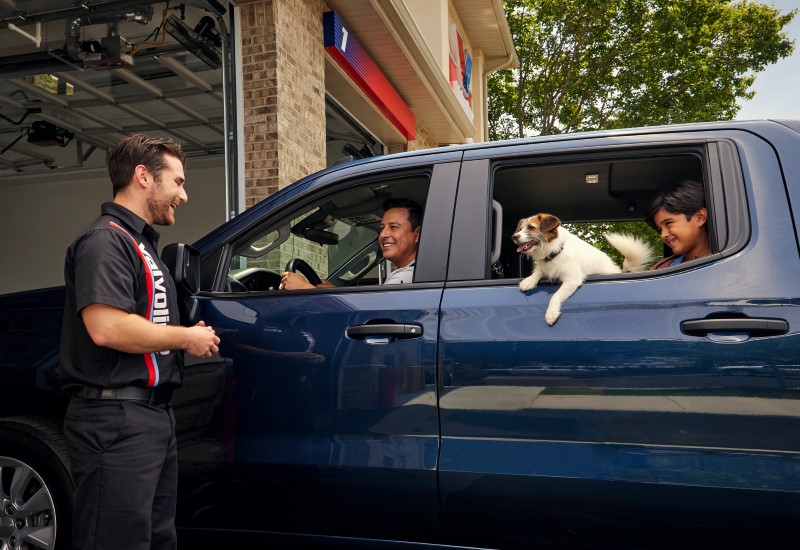 We want you to be confident when you visit your Valvoline Instant Oil Change, because keeping your ride up to date on maintenance is critical – not just to your peace of mind, but also to extend the lifespan of your vehicle. Regular oil changes, tire rotations, battery replacement, fuel system cleanings … all these things are necessary to keep your vehicle healthy and save you money in the long run.
At Valvoline Instant Oil Change our technicians are certified, knowledgeable, dependable, and accountable. Whether you're asking about a strange noise your car is making or having your transmission serviced, you can count on our technicians to give you the right answers and recommendations.
We know you're in good hands because we don't cut any corners. Our certified technicians complete over 270 hours of professional training. And it doesn't stop there. We understand the importance of keeping our technicians' skillsets sharp and so have a regular program to continually recertify our team.
Our team performs an 18-Point Maintenance Check with every oil change* that is genuinely focused on preventing damage or malfunctions to your vehicle down the road. In addition to your new Valvoline oil and new Valvoline oil filter, your technician will check important elements including battery capacity, coolant levels, and tire pressure to make sure everything is in good shape.
At Valvoline Instant Oil Change, you'll get honesty the moment you walk in the door and fair prices for the services you receive. On average, you'll save up to 30-50% of what you'd pay at a dealership** while also getting the added value of peace of mind that comes from working with experts who care about both their craft and your vehicle.
*Applies only to accessible/applicable items. At participating locations. 18-Point Maintenance Check does not measure or capture any information related to your tires' tread depth. Any results should not be understood to warrant or represent the tread depth on any of your vehicle's tires.
**Based on a 2022 survey of Ford, Chevrolet, Honda, Nissan, Hyundai, Jeep, Kia, and Lexus dealership national average pricing. Average savings on air conditioning recharge, automatic transmission fluid exchange, battery replacement, cabin air filter, differential, fuel system cleaning services, radiator fluid exchange and serpentine belt ranges from 30% to 50%. Excludes special offers and discounts.