Clearing the Air: Why Should You Replace Your Car's Air Filter?
What Your Air Filter Does and Why it Matters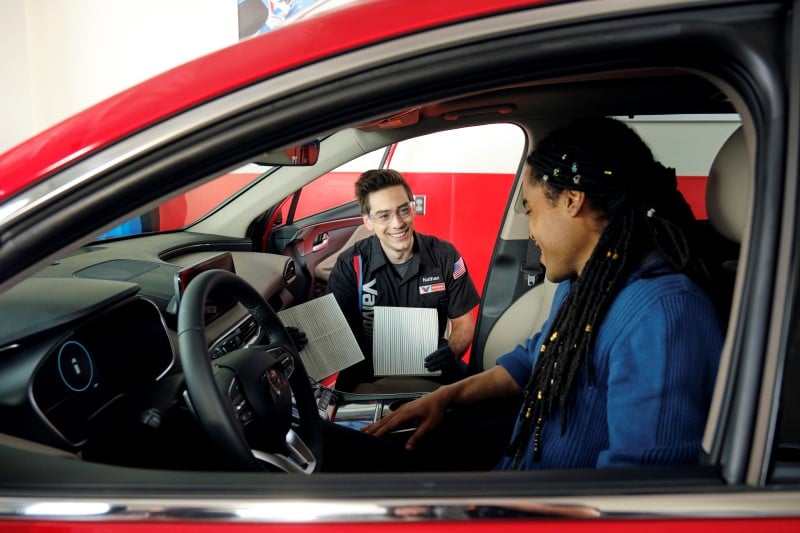 Engine air filters are located out of sight – and often out of mind – under the hoods of our cars. But we shouldn't overlook this key component, because it's working hard to help our engines stay clean and run as smoothly as possible. We might not see or think about our engine air filter often, but it's important to take a closer look at everything it does so we can have a better understanding of why it's important to replace it on a regular basis.
Protecting Your Engine
Your car's air filter has a crucial job: Preventing dirt, dust, and debris from getting inside the engine. If these particles aren't collected by a filter, they can cause wear and tear to engine components like the pistons and cylinders, eventually causing expensive-to-fix damage and reducing the lifespan of your vehicle. Over time, the air filter will eventually get clogged with all the dirt it's catching and become less effective.
Boosting Performance
As your air filter catches unwanted particles, it's also helping your engine pull in the clean air it needs to operate effectively. But when the filter wears down and gets dirty, it can choke off your car's air flow and hurt your engine's acceleration power. If you've noticed slower acceleration or other issues with your vehicle's performance lately, replacing the air filter could be the answer.
Reducing Emissions and Improving Efficiency
One beneficial side effect of a properly working air filter is that it can help to reduce your vehicle's emissions and prevent pollution. But if the filter is dirty, air won't flow freely and mix with fuel in the right ways. This can trigger issues like engine misses or rough idling, and it can also increase the harmful emissions that come from your vehicle.
How Often Should You Get a Replacement?
In most cases, you can tell that your engine air filter needs to be replaced just by looking at it. Air filters typically last for about 30,000 miles if you don't do a lot of heavy-duty driving or live in an especially hot, dusty area. If you drive in rougher conditions, you might need to have the filter replaced every 15,000 miles instead.
Don't Forget the Cabin Air Filter!
The engine air filter is crucial to keeping your car running well, but it isn't the only important air filter in your vehicle. Your cabin air filter works hard to keep the air you breathe clean and prevent all sorts of unhealthy particles from getting into your car's interior as you drive. To find out how often your car's cabin air filter needs to be replaced, just check your car's owner's manual, or ask your Valvoline Instant Oil Change professional. We're always here to help!
When your car is ready for an air filter replacement (either an engine air filter or a cabin air filter), your local Valvoline Instant Oil Change technicians are right around the corner ready to get the job done. Getting a new air filter is a relatively quick and easy maintenance step, and it will definitely pay off by helping your vehicle last longer and perform the way it should.